Global
About 1 million active traders from around the world every day
Simple
User-friendly interface and a wide variety of trading tools
Flexible
Trading is available 24/7, 7 days a week. Use web-version or install the app
Easy start
$10,000
Demo account
Use it to explore the platform and gain experience
$10
Minimum deposit
Become a trader with low investments
$1
Minimum trade amount
It's small so that anyone can afford it
Comfortable growth
24/7
Support
Any questions? Contact us via email or online chat anytime!
30
Trading tools
Choose modern solutions for chart analysis that suit you
Free
Trading materials
Use effective strategies and tips from trading experts
Easy deposit — quick withdrawal
More than 20 payment methods are available to you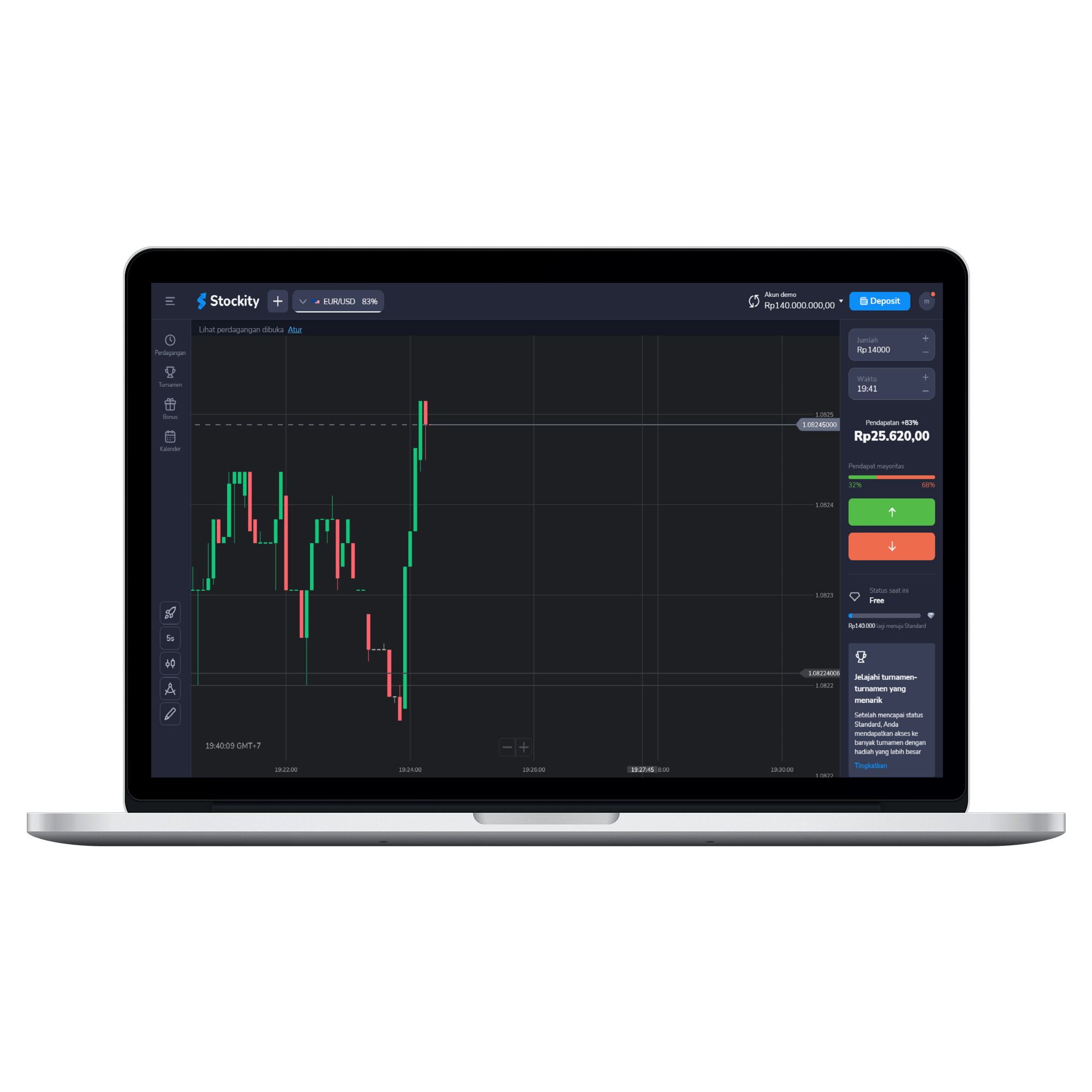 Download our mobile app. Make every queue, traffic jam and coffee drink productive for you!
Caracol Ltd.
Trust Company Complex, Ajeltake Road, Ajeltake Island, Majuro, Marshall Islands, MH96960
Stockity provides services only to adult users. Online trading (FTT) may involve significant financial risks including the risk of losing all funds on your trading account. Please, estimate all the risks and get advice from an independent financial advisor before using Stockity services. We also recommend not to invest funds you can't afford. Stockity isn't responsible for any losses (direct, indirect, or consequential) resulting from the actions of a client on the platform.